Getting There
We look forward to welcoming you to the Museum. Plan your journey here. Find out more below.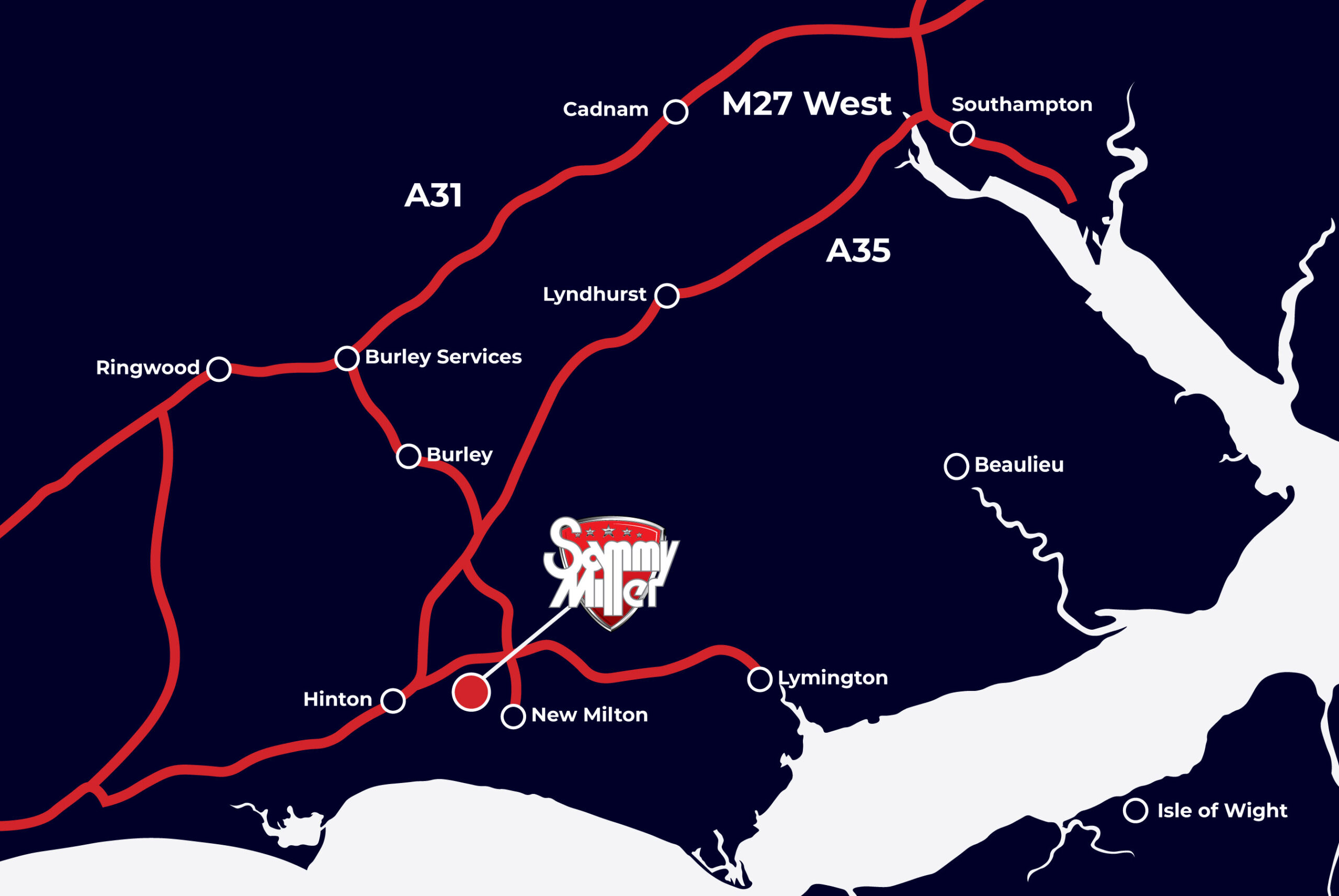 Museum Address
Sammy Miller Museum,
Bashley Cross Road,
New Milton,
BH25 5SZ.
What3Words
dolly.cracker.flick
What3words gives every 3m x 3m in the world a unique 3 word address. This one describes the precise entrance of the building. Click here to learn more.
By Road
The Museum is situated on the B3055.
If travelling by bike from Lyndhurst, do not set your sat nav to "Quickest Route". This is likely to take you along Beckley Lane which is not an easy road to ride – Lots of pot holes and sharp bends! Instead, keep going along the A35 until you see the brown heritage signs, using the B3055 on your left.
In the summer months you may experience congestion at Lyndhurst – there are alternative routes to avoid this.
Public Transport
New Milton is our closest rail station. The museum is a 9 minute bicycle ride / 5 minute drive from the train station and mini services operate from there.
We are not on a bus route.
Accommodation
Travelodge in Christchurch is an affordable option, only an 11 minute drive away. Check availability here.
Things to do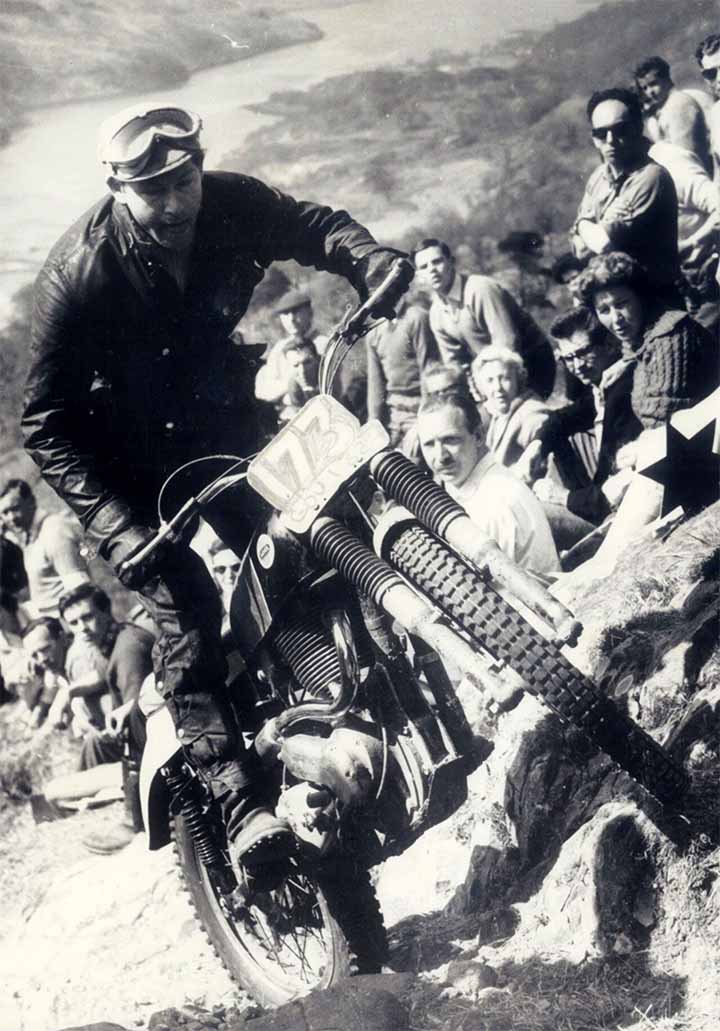 Sammy - The Legend
Who is Sammy Miller? Learn about the man and his storied career.
Read More >