Events
The Sammy Miller Museum is host to a number of incredible events through out the year. Find out more below.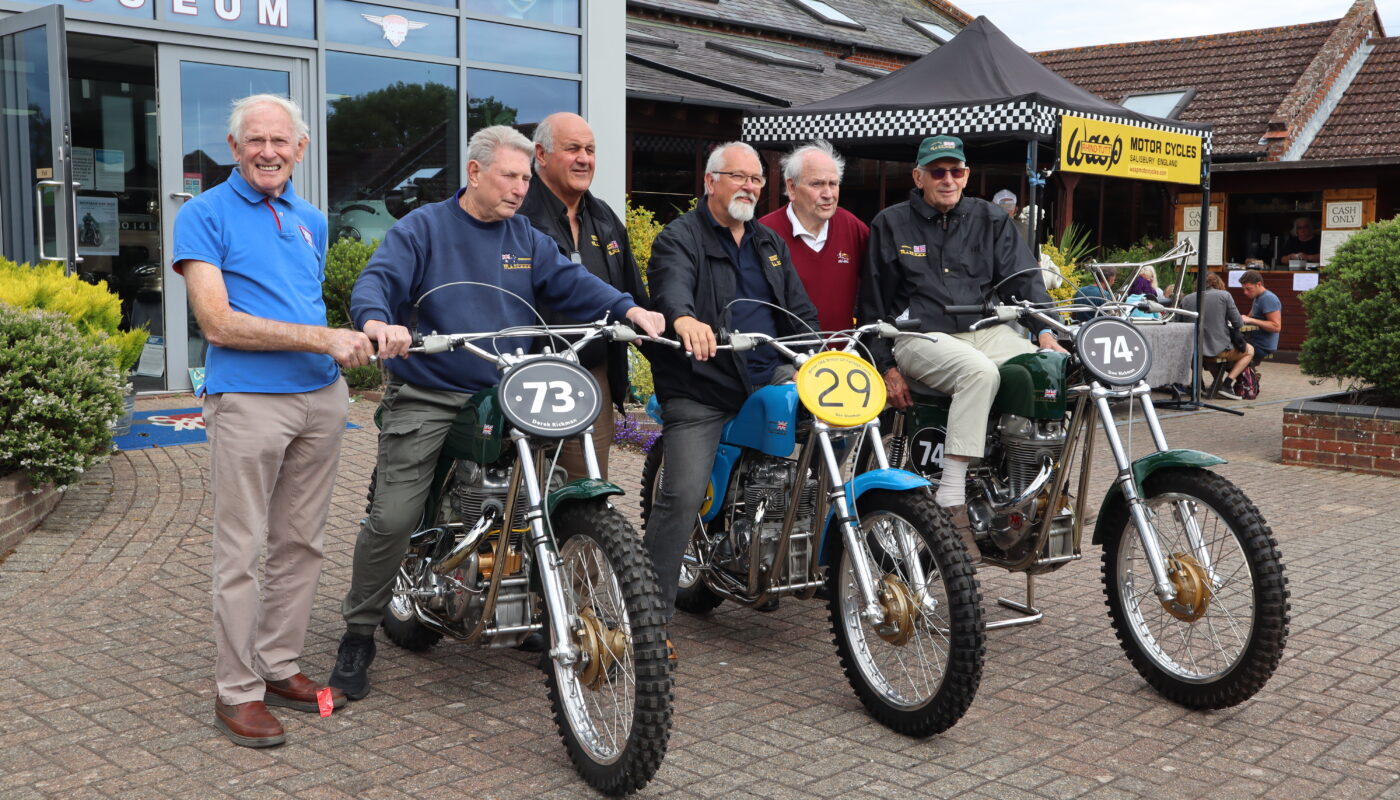 Rickman Métisse Enthusiasts Day
The 5th Rickman Metisse Day will be taking place here at the Sammy Miller Motorcycle Museum on Sunday 25th June from 10am to 4pm.
There will be a big display of Rickman bikes in the Courtyard among the special guests are Don Rickman, World Champion Graham Noyce, Joe Johnson and Gerry Lisi.
Bikes parked in Courtyard will be eligible for judging and trophies awarded with no exit from the Courtyard until after presentation – if you do not wish your bike to be judged please park on the drive. A parade around the circuit will take place again for people to hear and see the Rickman Motorcycles in action.
Two new Rickman Mark V Metisse will be on display.
A raffle will be taking place to win a Rickman Motorcycle.
The museum open as usual, 10am to 4.30pm.
FREE PARKING ~ EVERYONE IS WELCOME ~ REFRESHMENTS AVAILABLE